The Promote A Book
Team
The Promote a Book team is a team of talented and experienced marketing and content creation experts.
With over 50 years of combined experience, you would be hard-pressed to find a team with a better track record, contacts, and skill.
Our team is led by book promoter extraordinaire Micheal Drew. To date Promote a Book has placed 124 books on national bestseller lists.
Our Track Record
Getting books noticed is in Michael Drew's blood. Making books the essential reads that everyone needs to buy and talk about is in his genes. With a string of national bestsellers (many of them number-one titles) that reads like an all-star team of today's most popular business writers, Michael loves books. He's launched 124 consecutive books onto national bestseller lists and has over 1,000 number-one Amazon titles. Michael has been marketing books for his entire career, perfecting his skills at such respected publishers as Bard Press, Entrepreneur Magazine, Longstreet Press and Thomas Nelson Publishers, among many others. He has mastered the intricacies of publishing and has adapted to today's fast-evolving industry.
Beyond merely helping their books to sell well, Michael R. Drew also works with authors on an essential component of their continuing success: building a platform that will expand their audience. Through his speaking engagements, career coaching, and the use of personas to intensify the effectiveness of copy, Michael has created a new generation of thought leaders. He has helped them to become even more effective business women and men who nourish today's idea-hungry marketplace.
What Clients are Saying
Bob Hughes was a longtime reporter for the Wall Street Journal, where he wrote about music, books, theater, art and philanthropy. He is the author of the novels Late and Soon and The Rectory, and has finished a play, Sight Lines, about the old televised game show What's My Line and the last days of its star panelist, the reporter and columnist Dorothy Kilgallen.
After he left the Wall Street Journal, Bob began working as a freelance writer and earns a living as a ghostwriter for entrepreneurs and businesspeople while serving as an occasional cultural correspondent for newspapers such as the Observer and websites such as Classical TV.
In 2010, he began dividing his time between New York and Paris.
Bob recounts his life in Paris as a part-time transplant in a blog, "Parisian in Purpose," which explores how he navigates daily life in a different culture and language as he broadens his perspective on the wider world.
Bob has worked on several best-selling books, including those by Peter Diamandis (Abundance) and Nik Halik and Garrett Gunderson (5 Day Weekend).
Our Process
Emily Vincent has been creating since the day she could hold a crayon. She is always striving to grow her creative boundaries. Attended Brigham Young University and Utah Valley University for Fine Art and Animation.
Emily has grown and mastered her art through working for Disney Interactive, Electronic Arts (EA), and National Geographic.
In her free time she has helped run non profit organizations and small events for the local SLC art scene. Always striving for variety and flavor in art through collaboration with others to bring a vision to life.
Enjoying traveling and tasting the best food of the area. Though also enjoying the simplicity of playing the latest video game when there is time.
Our Services
What Clients
are Saying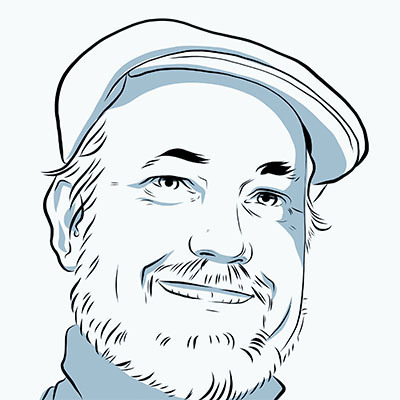 "No one can guarantee that your book will become a best seller, but having Michael Drew as your promotional partner is like having Tiger Woods as your golf partner. Your chances of winning increase dramatically."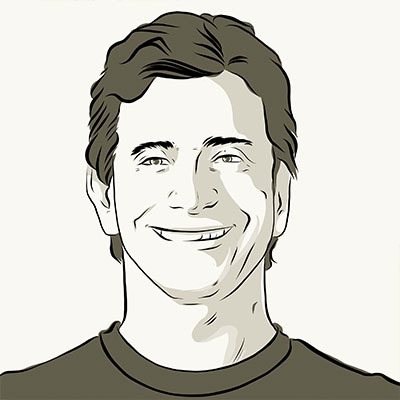 "You can dream all you'd like about seeing your book and your name at the top of a best-seller list. You can write a fantastic book. You can scramble, bleed and beat yourself up marketing that book. None of that guarantees you'll make any best-seller list. Neither does hiring Michael Drew. But Secrets of the Millionaire Mind made it because of his help, as have dozens of his other authors. No amount of hard work or literary brilliance can replace Michael's insider knowledge, connections, and simple blood and sweat commitment. There seems to be a way to make a book successful, and evidently Michael Drew is one of the few who knows the secret. Thank you, Michael."
"I asked Michael Drew to help me with promoting my book, Masters of Networking, and he comes up with a world record in book marketing! Because of Michael, we broke the world record for most book signings in more than one city on the same day (56 cities). He can out-brainstorm, he can out-manage, he can out-plan, and he can out-do anybody I know in book marketing."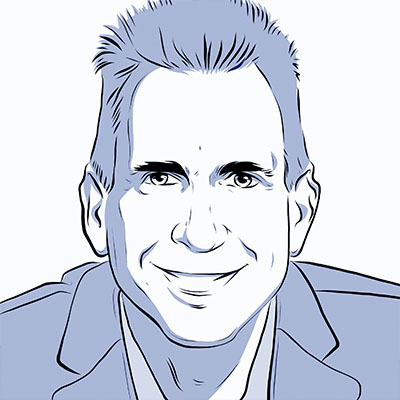 "How do you make the New York Times, USA Today, Wall Street Journal and Amazon.com best-seller lists without advertising, national bookstore distribution, a major publishing house, radio interviews, television interviews, or print interviews? Listen to Michael Drew. We're thrilled we did."
"You believe in your ideas so much that you wrote a book. Now what? Turn it over to some publisher, who will give it the old 'ho-hum, hope it works' treatment? Your ideas are so good that you want them to dominate the market, to become the #1 bestseller in its class, right? Then go to Promote A Book and beg Michael Drew to take on your cause, your book. Michael did an outrageous job with the nitty gritty work to get my book, Marketing Outrageously, onto the best-sellers list."
"If you've authored a great book that deserves to be a best-seller, put Michael Drew on your team! What makes me so sure? My most recent book, Secrets of VITO: Think and Sell Like a CEO, was promoted to best seller status with the help of his ideas, system, and work!"
"Michael Drew helped me build a marketing campaign, so I sold 22,000 books in the first two weeks. We stayed on the bestseller lists–New York Times, plus Wall Street Journal, Business Week, USA Today, and Amazon. Michael stuck to everything he said he would do, from his writers, who are fantastic, to his great project management team who excelled in terms of clarity and keeping things moving. They over-delivered, and it was worth every penny."
"My first book I did with Michael Drew, What Got You Here Won't Get You There, went on to become one of the top five bestselling management books published in the last ten years in the United States, according to BookScan/Neilson. If you want to get your message out, you need to understand the book business. Michael can help you understand the business. Michael keeps up with it. He's a great guy to work with. He's done a fantastic job for me."