Case Study #3: Jordan Rubin -
The Maker's Diet
Jordan Rubin is the founder and former owner of Garden of Life, a nutraceutical company in West Palm Beach, Florida. Garden of Life products can be found in most health and supplement stores like GNC, Whole Foods etc., covering...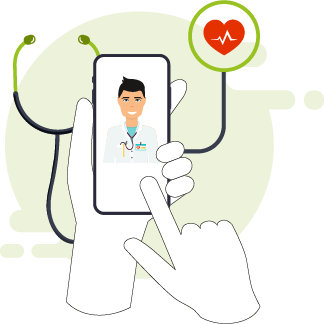 Categories that
include:
Digestive Health
Foundational Nutrition
Immunity Support
Living Nutrients
And Many Others
More than 70% of Garden of Life's $19 million in annual revenue in 2003-2004 came from online sales, based on an average purchase of $50 . The company wanted to expand its market exposure and increase the average amount clients spent on monthly product purchases to $100.
Get started
The Best-seller
Campaign
Our strategy was to create a diet book around Jordan Rubin's personal philosophy and to tie the nutraceutical products into this diet, and then to use this book to add credibility to Jordan Rubin and to expand his company's audience. The result was The Maker's Diet.
We devised a three-pronged marketing approach.
Garden of Life came up a with a new and improved product offering, which current clients would find irresistible but only cost $100, and included a copy The Maker's Diet. In order to leverage Garden of Life's existing customer base, we approached each of its online retailers with a special offer. We would help these online retailers increase their customers' average monthly reorder purchase to $100, but we would pay commission only on the first $75 for the following few months. The remaining $25 would go to the purchase of the book from a book retailer (including shipping and handling).
The
Results
This promotion helped generate sales of more than 20,000 copies of the book, which launched The Maker's Diet to number-one onto the USA Today best-seller list, and onto the New York Times and Wall Street Journal best-seller lists.
We then leveraged the best-selling success of the book through $1,000,000 in health and diet-related magazines and radio advertising on Christian radio stations.
On top of the expansive advertising campaign that saturated both Christians and those invested in living healthier lives, two PR campaigns added more punch in the first year following the book's release by generating thousands of reviews and interviews.
The complete marketing, PR and advertising campaign helped increase Garden of Life's gross revenue to over $70 million in one year. Between 2004 and 2010, The Maker's Diet sold more than 800,000 copies.
Get Started